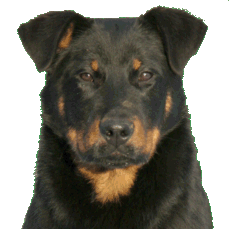 Registered in the French Stud Book,
our puppies our from the best bloodlines.
Fully vaccinated and tattooed, we guarantee all
of our pups against any inherited disease or fault.

Ear cropping is still offered here, only upon request
Raised in the mountains of the Savoie,
in the French Alps, at 1300 meter of elevation,
they are healthy and rustic!
---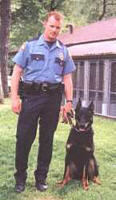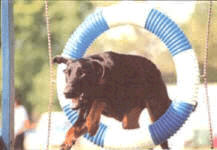 Pups from our breedings have been successfully used by professional trainers from around the world: police in New Jersey and Minnesota, drug detection in the Philippines, bomb sniffing dogs, Search and Rescue dogs, and Service dogs for the Disabled in the USA, Canada, and Finland...
Other participate, both in competition and also for pleasure, in different sports: Agility, Tracking, Obedience, Herding, Dog Sledding) all of which are suited to the Beauceron.
And every one of them guards the house and protects the family.
We have been exporting dogs for over a decade (throughout Europe, the USA, Canada, South America, etc., and this experience allows us to deliver your puppy to you, anywhere in the world, with confidence.
---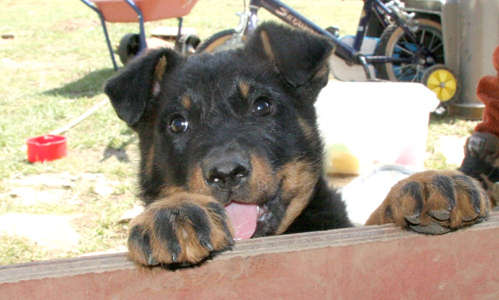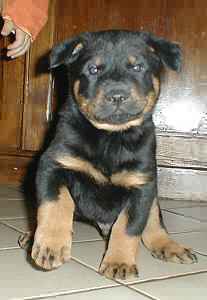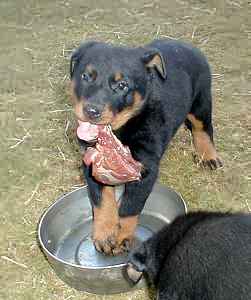 ---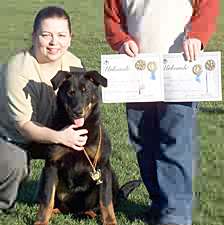 We went to our first dog show together yesterday in Enumclaw, Washington. I just wanted to try it for fun and experience. Two best in breed and two 1st in class. The judges were very impressed and earnestly want to learn more about the breed. One judge said that Vaquero was the finest example of a Beauceron that they had ever seen. They seem to be most enthralled with his coat and overall condition and expression. Elizabeth.
Vaquero des Fugues de Saint-Alban, 7 mois
Elizabeth Vergano K9 website
---

Only one or two litter per year.
>> Puppies on the way <<
Click here for news of the litter

Les Fugues de Saint-Alban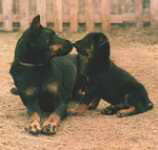 Roland COLLIGNON
Les combes 73230 Les Déserts
FRANCE
Tel / Fax : 04 79 25 84 28
r.collignon@wanadoo.fr
~
or in the USA
Margo Brady